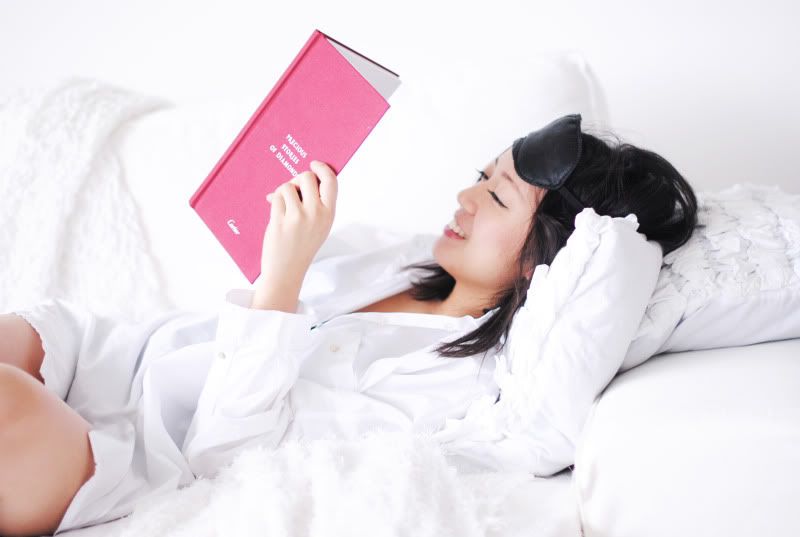 Sleepwear at its best
From all-in-one sleep suits and velour lounge sets, to cute camisoles and pretty print playsuits, winter is the perfect season to snuggle up in a pair of cosy pyjamas.

When lounging around the home, why not team a pair of silk separates with a classic white T-shirt or cashmere sweatshirt to create a timeless and snug look. Pyjamas are quickly being established as a more fashionable version of the humble tracksuit and a number of new styles are being introduced on a seasonal basis. With so many variants to choose from, some may feel that pyjamas are quite simply too stylish for the bedroom alone.



Opt for silk
Silk pyjama suits are big in the celebrity world, with many A-listers wearing such ensembles to red carpet events. This doesn't mean satin printed pyjamas are only for outside the bedroom – they're obviously a great choice for bedroom too.


From bedroom to catwalk
Pyjamas were first introduced to the runways last year, when a number of models took to the catwalks in an array of silky printed trousers, matching shirts and killer heels. The reason this trend has become so universally popular is mainly down to its flattering nature. Elasticated waistbands and loose fitting tops tend to compliment all shapes and sizes.

Laced up
Elegant dressing gown jackets are another addition to cosy, after-hours glamour and when they're teamed with soft jersey playsuits they help to create the perfect sleep ensemble. Investing in a style that boasts a lace trim will add an element of charm to the whole look.


Comfort and style
Comfy womens pyjamas are a welcome solace against the winter blues – nothing beats cosy nights in watching chick flicks and catching up with the girls. You don't need to dress up either, oversized T-shirts and cotton leggings are a great option for sleepovers. The trend this season is for quirky slogan shirt designs with statements such as 'I Love Sleep', 'No Angel', 'Dreamy' and 'Sleep Is So Last Season' proving popular. Whether you match the tops with long trousers, sexy shorts or go for bare legs and briefs for a sultry look, PJs are another great trend this season.


Cartier – Precious stories of diamonds